Why deal with
Burlington Windows and Doors?
* quality products and workmanship
Quality Products and Workmanship
We install only high quality vinyl window products; all thermally sealed and designed for easy cleaning; customer's choice of colours. Our doors are heavy duty, 24 gauge steel insulated doors; available with a wide variety of glass inserts and side lights as an option.
Finishing is done with solid wood trim products (no compressed materials) ready for painting or staining; premium filler used for all nail holes to minimize shrinkage and create a quality finish.
Only the top of the line sealant is used for the capping; this sealant is available in a wide range of colours and its texture will remain soft and rubber-like over time.
Professional workmanship, such as interior joints precisely fit for seamless appearance, windows and doors level and plumb, extra work and care taken with the capping to enhance appearance and reduce bulkiness.
Custom orders are welcomed to meet your unique requirements.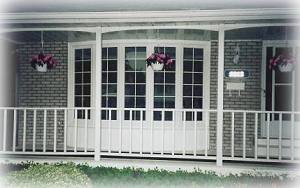 Quality Service
We work respectfully. While inside your home our team will remove boots/shoes and will keep our work area clean. At the end of each workday, grass areas are picked and raked, and walkways and driveways are swept ensuring a safe and tidy area for you and your family.
Once installed, windows and doors will be washed and given a final inspection. After the project is completed, we will contact you within 10 days to make sure that you are completely satisfied and delighted with the job
Excellent Guarantee
We have a 20- year all-inclusive workmanship warranty in addition to the manufacturer's guarantee; we would like to have you as our lifetime customer and want to hear from you if you have any questions or concerns.
We will write you a cheque for 100 if we are, not there on the agreed on date and time! Your time is important, so once we have contacted you to schedule your start date, we guarantee that we will be there.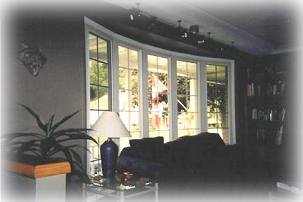 Burlington Windows and Doors is committed to doing the best job for you. We understand how important your home is to you and believe our work will increase its beauty and value. We look forward to hearing from you with any questions you may have. Please feel free to call us at
905 333-4960 or richard@burlingtonwindows.ca.